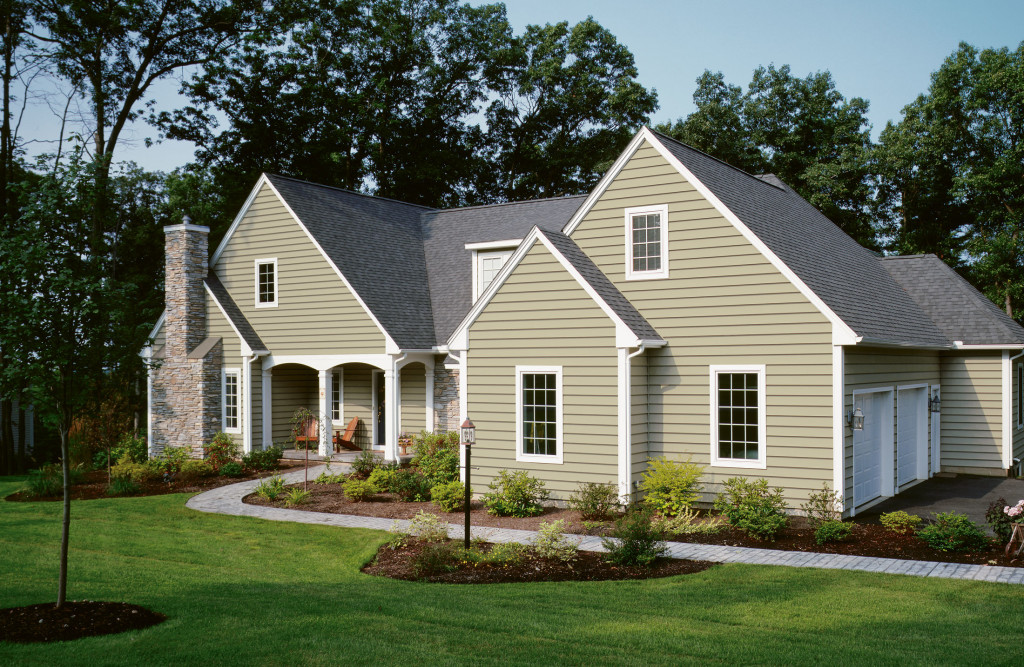 Our vinyl siding offers a quality Canadian made construction and easy-care features that require minimal maintenance and upkeep. Each panel has a solid color which will not chip, flake or blister like painted surfaces. Homeowners know that wood siding requires regular attention, including costly, time-consuming painting or staining every few years. With vinyl siding, there is very little maintenance as it will never rot or warp due to moisture.
To maintain and restore your vinyl siding to its like-new appearance, simply rinse occasionally with a garden hose to remove most airborne dust and dirt. Vinyl siding will help give your home a distinctive style and unique character that will certainly appeal to homebuyers and homeowners alike.
Siding is backed by a Lifetime Limited, Non-Prorated, and Transferrable Warranty with hail protection and lifetime fade coverage. We offer the top three largest manufacturers of siding products in the region. Gentek, Kaycan and Mitten siding products are all made proudly in Canada.