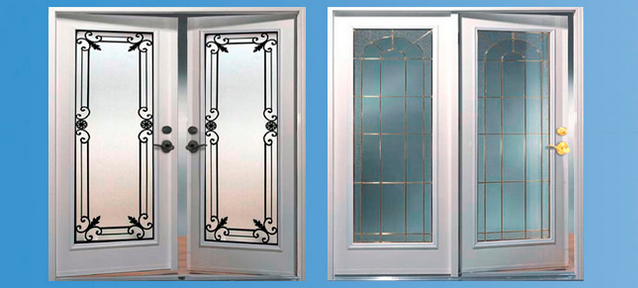 For an extra touch of style and charm, French doors are elegant options for your home's interior or exterior. They increase a home's beauty and curb appeal without a full remodel, and—for exterior French doors—come well-insulated to guard against harsh weather conditions, no matter what time of year it is!
What Makes French Doors Different from Other Door Styles?
The main difference between French doors and traditional doors are the design details; namely, French doors usually come in pairs and are opened from the center. Doors may open to the inside or the outside depending on customer preference. Those who have adequate space often choose French doors as options for entryways leading to a patio or garden. French doors offer many options specific to their design, as seen below:
Wrought iron with clear glass

Brass or zinc accents

Hinge and knob or door handle styles

Multiple surrounding colours and finishes

Transoms and sidelights

Security and weather resistant construction for exterior French doors

Lighter weight door options for interior use

Customizable elements
Not every customer wants a typical sliding door to the patio or garden, and French doors are a functional and elegant alternative. We're proud of our product versatility at the Vinyl and Aluminum Warehouse , and our expert staff members are always happy to discuss these options with you so you can make an informed decision about what's best for your home. Let us be your first choice if you want French doors in Ottawa!